Silver Dust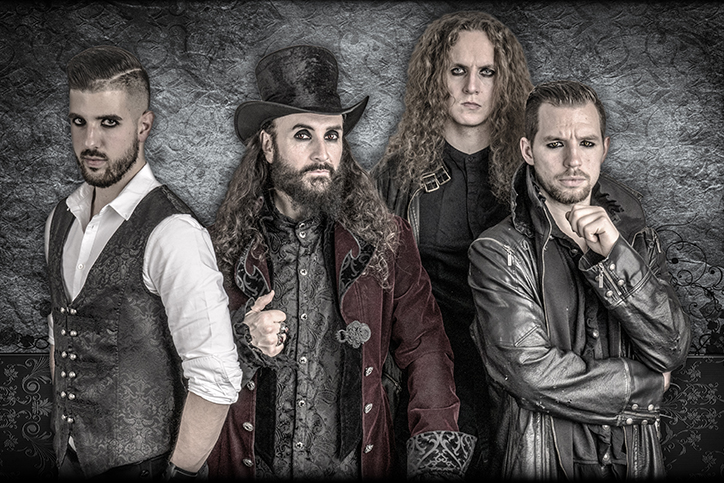 Line-Up
Lord Campbell -- Vocal, guitar
Magma -- Drums
Neyros -- Backing vocal, guitar
Kurghan -- Bass
Biography
Silver Dust is born in 2013 and released his first album ''Lost in Time'' in May of the same year. Only one month after the release, the band played in the famous Montreux Jazz Festival. The single called ''So Let me Now'' is played everywhere on the Swiss territory and the video clip reached the first place in the French part of Switzerland during several weeks.
Since 2014, Silver Dust never stopped playing lives. Live after live the band became bigger and came the opportunities of playing for famous bands like MASS HYSTERIA, ELUVEITIE, DEFTONES, CRUCIFIED BARBARA, KYO and THE OFFSPRING in important festivals and in several concerts halls.
Silver Dust insists on presenting a real magical show with visual effects and costumes. The Steampunk look of Silver Dust reminds the public of Tim Burton's universe and the music doesn't let anyone indifferent. Power Rock with electronic bounces, classical influences and tribal percussions, this is the World of Silver Dust.
Booking
Agency: ESCUDERO records
Phone: +41765066377
Email: salvo.vaucher@escudero-records.com
The artist
Nationality: Switzerland