Giufà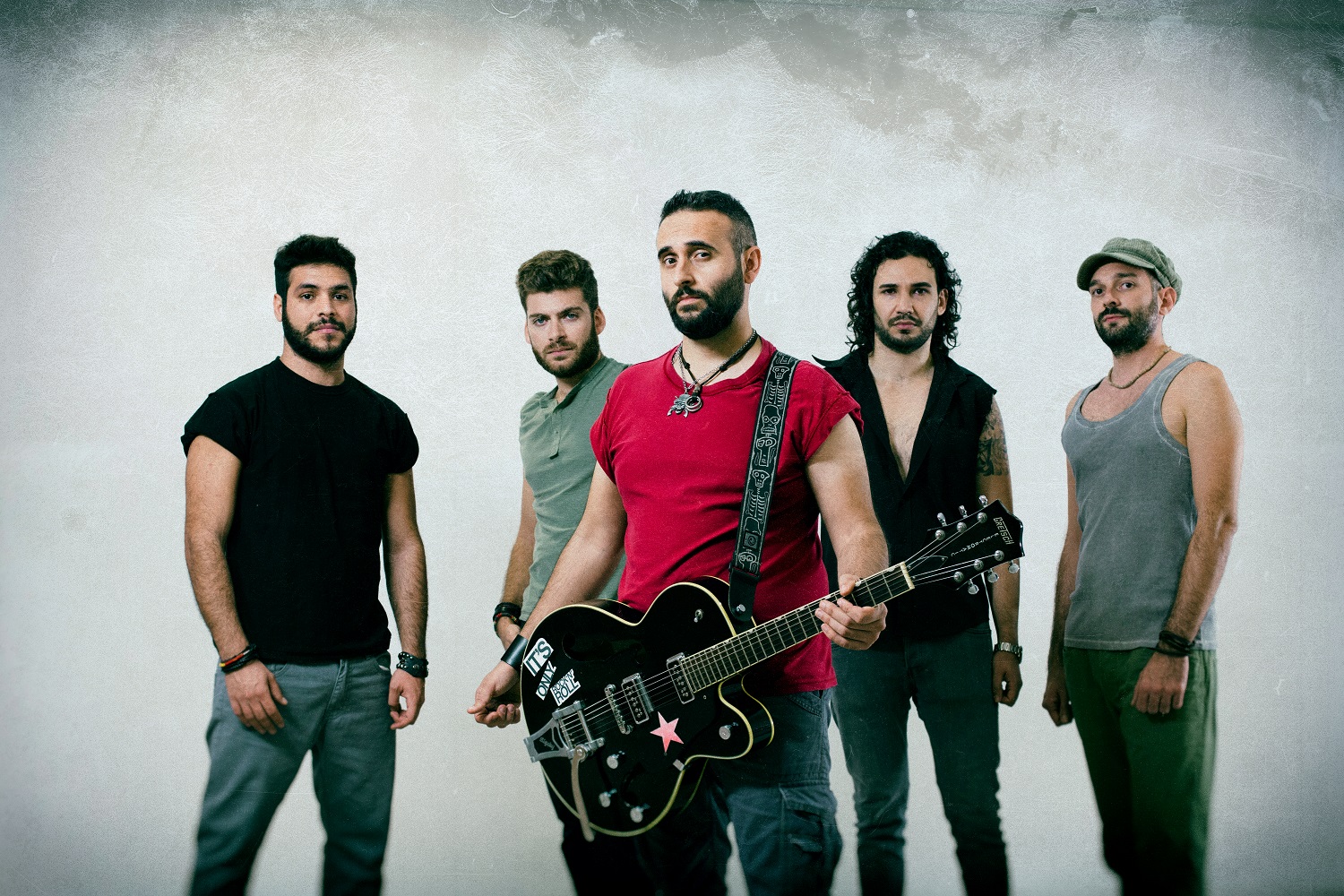 Line-Up
Danilo Buccheri -- Guitare électrique et chœurs
Riccardo Puglisi -- Bass
Andrea Iuraniello -- Sax alto
Francesco Di Bennardo -- Sax Baryton
Salvo Italia -- Batterie
Biography
When a band of Sicilian rockers, adepts of Mediterranean and Balkan music, decided to recreate it to their own recipe, the result was quite simply stunning.
With a gypsy-punk energy that would get village grandmothers off the bench and dancing, the five rascals of Giufà take us tumbling under the hot sun of the Balkans, the Maghreb or Syracuse with melodies inspired by both the Sicilian tarantella and by Spanish or Afro-Cuban rumba.
A wildly playful music with lyrics full of imagery that deal with politics and more personal themes, but always with the same bandit humor.
Booking
Agency: ESCUDERO records
Phone: +41765066377
Email: salvo.vaucher@escudero-records.com
The artist
Nationality: Sicily (Italy)