The Yelins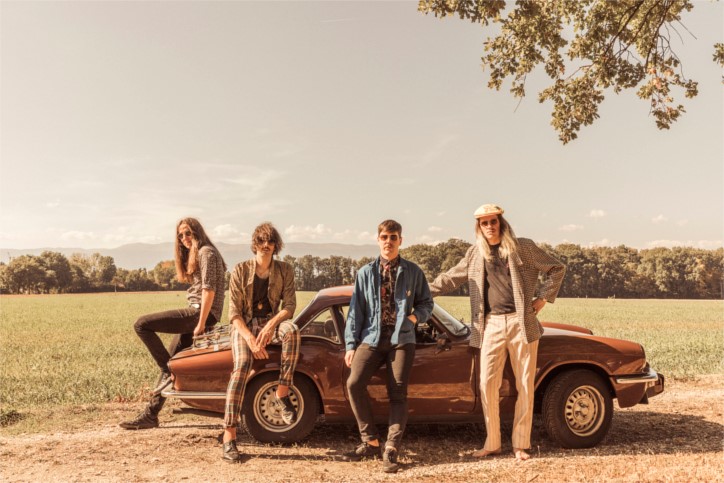 Line-Up
Laurentz Lozano -- Lead vocals, lead guitar
Valentin Kopp -- Keyboards
Dimitri Cochard -- Bass guitar
Mathias Cochard -- Drums
Biography
A travers son Kaléidoscope des temps modernes et aux commandes de sa guitare fabriquée de ces propres mains, Laurentz Lozano, tête pensante et coeur sensible de The Yelins, nous plonge dans les abysses d'un rock psychédélique qui se mélange avec finesse à la beauté instantanée de ses mélodies pop.
De langue maternelle anglaise et entouré de sa bande tout droit sortie de l'âge d'or du rock anglo- saxon, c'est un look et une véritable énergie scénique qui s'y dégage pour nous délivrer un show rugissant aux allures de dandy enragé.
The Yelins et sa puissante Kaleidopop à effets psychotrope ne vous laissera pas indifférents.
Booking
Agency: ESCUDERO records
Phone: +41765066377
Email: salvo.vaucher@escudero-records.com
The artist
Nationality: Switzerland