jO Mettraux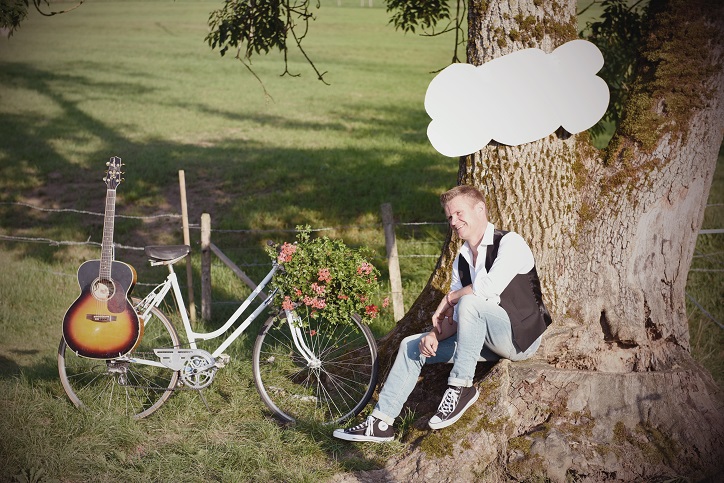 Line-Up
jO Mettraux -- Guitar, vocals
Patrick Badoud -- Bass
Sam Favez -- Drums
William Jacquement -- Trombone
Vincent Villot -- Trompette
Maxime Jeanningros -- Guitar
Biography
Author, composer and interpreter, jO is an artist fribourgeois raised on French music. In 1998, he picked up his guitar for a first public performance. This marked the beginning of a big story of scenic love. Eleven years later, jO releases his compositions on the album, "Talons aiguilles et bottes de foin." In more than 60 scenes, he communicates his joie de vivre, often colored with humor, and enflames concert halls and festivals. In 2011 he is back with "Sirenes allumees". He describes his adventures, 13 in total, which have inspired him. A logbook of his travels in his frank and careful pen, where reflections intertwine, sometimes playfully, with ephemeral messages of love and friendship.
And in 2014 a new album: "Bonnet C", with the musicals arrangements of Wally Veronesi and more rock ambiance.
And his last album "Des rêves par palettes" is released at the end of 2018.
Booking
Agency: ESCUDERO records
Phone: +41765066377
Email: salvo.vaucher@escudero-records.com
The artist
Nationality: Switzerland